Episodes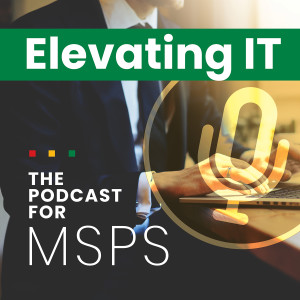 Monday Jun 15, 2020
Monday Jun 15, 2020
It's a brave new world. And as I write this on June 9th, I doubt I need to explain the details of why and how.
Actually, started talking about this internally back in March. We wanted to make sure nothing would change for audIT users. That they would be able to present the same way whether in person or not.
Covid-19 changed the way we all do business in a blink. And, for many, there may be no going back to the old way of doing things. At least not all the way back…
One of the things that's changed is how MSPs will present. Whether it's a sale to a new prospect or a QBR/TBR/Business Reviews to an existing client.
Many of your prospects and clients will expect you to present virtually. And if you're not prepared for it and really good at it, you're going to be at a competitive disadvantage. So, in this article, I am going to share my best tips to help you nail your next virtual presentation