Episodes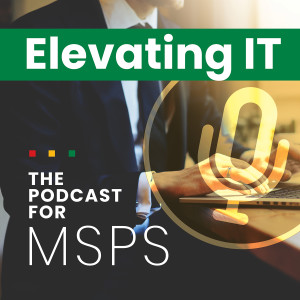 Wednesday Dec 30, 2020
Wednesday Dec 30, 2020
How you present yourself, makes all the difference as to how you are perceived. From how you present yourself in person, in writing and in your sales presentations. At audit, presentation is very important to us, obviously.
MSPs use audIT to make the technical information they gather understandable to non-technical clients. We know that the way MSPs present makes a big impact on their sales success and bottom line.
I recently interviewed author Anne Janzer for the Elevating IT podcast. Anne has written several books on writing and marketing. As well, she coaches non-fiction authors.
Anne's book; "Writing To Be Understood" caught my attention. The book does a great job of illustrating the importance of simplifying communication.
In this interview, Anne shares a ton of great information and tips on how to speak to non-technical people in a way they can understand. Which if you follow the audIT blog or are an audIT user, is extremely important to being able to close more sales.